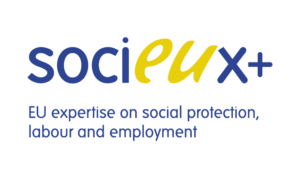 To date, SOCIEUX+ has worked in the following countries of the Eastern Parnership (EaP): Armenia, Azerbaijan and the Republic of Moldova, undertaking the following actions:
SOCIEUX+ in Armenia: Sharing good practices in disability assessment
SOCIEUX+ mobilized two public sector experts to support the introduction of a human rights-based approach to disability assessment and eligibility rules, in line with WHO ICF in Armenia, based on a request for assistance received by the Ministry of Labor and Social Affairs. More activities are foreseen in the framework of this action. (SOCIEUX+ 2015-22).
More info: http://socieux.eu/socieux-in-armenia-sharing-good-practices-in-disability-assessment/
SOCIEUX+ in Azerbaijan: Training on disability policies
In a mission led by two high-level Moldovan and Lithuanian international experts, SOCIEUX+ trained SRTCLSP staff on disability policies, accessibility of people with disabilities, and inclusion polices of people with disabilities in the labour market and VET. (SOCIEUX+ 2015-22)
SOCIEUX+ in the Republic of Moldova: Support in the field of vocational rehabilitation of people with disabilities
SOCIEUX+ supported the efforts of the Moldovan Ministry of Labour to set up a vocational rehabilitation services department for persons with disabilities. The experts deployed reviewed the current challenges and assessed its needs for setting up this unit in order to deliver quality vocational rehabilitation services. (SOCIEUX+ 2014-13)
Further information:  www.socieux.eu