The EESPN provides a forum for identifying key social issues by collecting and making available information on relevant research and examples of good practice in Albania, Armenia, Azerbaijan, Bosnia and Herzegovina, Georgia, Kosovo, Macedonia*, Moldova**, Montenegro, Serbia and Ukraine. More specifically, the EESPN aims to provide information on significant social trends, challenges faced and approaches to address these challenges in the following fields of social policy: Employment and labour market policy, health policy, ageing, long-term care, social protection and social security, pensions, migration and integration, poverty, social inclusion, well-being, welfare state and governance structures.
What are the criteria for submitting a project? The project should
include a minimum of two members of the EESPN network
have a transnational character with a cross-border approach
also provide information in English beside original language of the project
have the envisaged regional focus of the EESPN and
aim at contributing to European Cohesion and social policy
* The Republic of North Macedonia
** Republic of Moldova
Building capacities to overcome societal challenges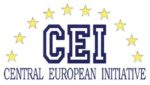 The Bridge Building Summer School on social welfare was a response to the need for capacity building from the 2016 Launch event 'Building bridges in social welfare policy in Eastern Europe' (19 September 2016 in Vienna) regarding joint research, project acquisition and project development, especially, in the areas of youth unemployment, labour market policy, healthy and active ageing and demographic change. The starting points of the summer school were joint economic and societal challenges the EU countries, the potential candidate countries and the EaP countries were facing, such as the current migration wave, demographic change and the various economic challenges in the aftermath of the crisis. The challenges in social welfare were reflected and answered to overcome the challenges discussed with both, academic inputs and good practice contributions (e.g. social innovations). By implementing the summer school, we built upon our network established between researchers, governments and civil society organisations, the Eastern European Social Policy Network. Speakers from research and applied science as well as from civil society and from public authorities provided high-level inputs and up-to-date knowledge for the summer school participants; thereby stimulating policy dialogue among its participants and beyond.