InCARE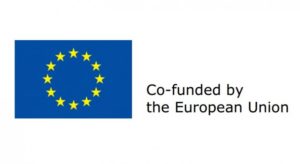 European countries face the formidable challenge of providing adequate, affordable and sustainable support to their ageing populations. Socially innovative approaches are required in order to manage the inherent complexity of LTC systems and respond to such challenges in a flexible but coordinated fashion at all governance levels.
InCARE will contribute to the development of a coherent and coordinated approach to the development of LTC policy and care services at local and regional level. It will work towards establishing socially innovative and participatory decision-making processes that allow for iterative and adaptive learning and will bring together policy-makers, care service providers, researchers and care users from six European countries. Three socially innovative long-term care service pilots will be implemented In Spain, Austria and North Macedonia.
Project Duration
2020/11 - 2023/10
Project Coordinator(s)
European Centre
Territory
North Macedonia
Objectives
InCARE aims to promote participatory, innovative and integrated approaches to LTC policy and service development by focusing on aspects that are instrumental for system sustainability and innovation capacity: multi-stakeholder cooperation, evidence based decision-making, capacity building and skills transfer. It focuses on the development of a coherent and coordinated approach to the development of national LTC policy and care services, with a focus on empowering local stakeholders, communities, care users and their families to contribute to and shape the development of LTC services.
We propose social innovation in LTC should reflect the aspirations and needs of older people with functional or cognitive impairment and their caregivers, while emphasizing the role of local communities and service providers to shape care service delivery in innovative ways, facilitated by national policy-level support for adapting, adopting and enhancing these initiatives
Activities
InCARE will include three main types of activities:
1. Formative research activities in support of policy processes, including the creation of a shared knowledge base for all project partners, detailed situational analyses of the LTC landscape in each country, multi-stakeholder workshops leading to the creation of a Theory of Change map and the generation of policy toolkit and road-map.
2. National pilot implementation activities, specific to each country, will be designed, implemented and evaluated by local project teams. National partners will focus on 3 distinct service areas: Caregiver support and community engagement (Spain), Integrated care services (Austria); Data infrastructure and technology (North Macedonia).
3. Technical and support activities, including: coordination, evaluation, monitoring and dissemination activities
Methods
InCARE will emphasize multi-stakeholder and multi-disciplinary collaboration and will establish learning communities that favor horizontal and vertical skill and knowledge transfer nationally and internationally. Technical partners will provide all needed support with research, outreach, dissemination, implementation and evaluation activities, while national implementation partners will be empowered to develop a coherent local approach to LTC policy and service design.