The EESPN provides a forum for identifying key social issues by collecting and making available information on relevant research and examples of good practice in Albania, Armenia, Azerbaijan, Bosnia and Herzegovina, Georgia, Kosovo, Macedonia*, Moldova**, Montenegro, Serbia and Ukraine. More specifically, the EESPN aims to provide information on significant social trends, challenges faced and approaches to address these challenges in the following fields of social policy: Employment and labour market policy, health policy, ageing, long-term care, social protection and social security, pensions, migration and integration, poverty, social inclusion, well-being, welfare state and governance structures.
What are the criteria for submitting a project? The project should
include a minimum of one members of the EESPN network
have a transnational character with a cross-border approach
also provide information in English beside original language of the project
have the envisaged regional focus of the EESPN and
aim at contributing to European Cohesion and social policy
* The Republic of North Macedonia
** Republic of Moldova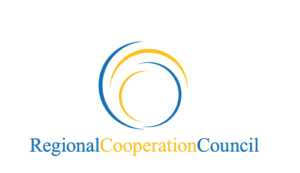 Although the Western Balkan economies included in this project are not yet EU Member States it is important to monitor their achievements and reform efforts of social rights as candidate and potential candidate countries. This is particularly important given the challenges those economies face, including an aging population, challenges in the labour market, poverty, etc.
Within the framework of the project 'Employment and Social Affairs Platform 2' (in short, ESAP 2) which is implemented by the Regional Cooperation Council (RCC) and funded by the EU, the European Centre was engaged as the international expert organization in the reviews prepared in 2018/19 and coordinated the 2020 reviews.